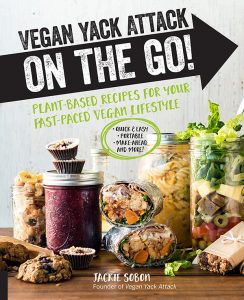 Vanilla Chip Buckwheat Bars from Vegan Yack Attack on the Go! by Jackie Sobon are the ultimate grab and go snack!
Vegan on the Go
One of the complaints I hear often hear from my health coaching clients is that they have a difficult time finding vegan food close to work or while they're out running errands. I hear ya. When I worked in an office, I would keep a stash of Amy's rice bowls in the freezer for days when I didn't have leftovers from the night before to take with me.  Thankfully, Jackie Sobon is here to help with her newest cookbook Vegan Yack Attack on the Go!: Plant-Based Recipes for Your Fast-Paced Vegan Lifestyle.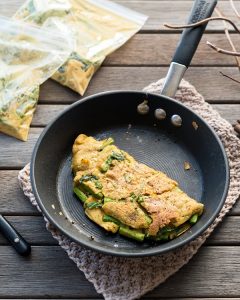 Vegan Yack Attack on the Go!
If you're new to vegan cooking, you're in luck, because Jackie starts Vegan Yack Attack on the Go! with helpful tips and tricks as well as lists of pantry essentials and necessary equipment. If you're a vegan cooking pro, you can skip right ahead to the recipes. And you're going to love these recipes!
All of the recipes in Vegan Yack Attack on the Go are geared towards people with a busy lifestyle, which, let's face it, is pretty much everyone. There are quick and easy breakfasts, snacks, office lunches, quick dinners, dishes that can be made ahead, and bulk cooking recipes, among others. There's a chapter devoted to DIY pantry staples, too.
The recipes in Vegan Yack Attack on the Go! come together quickly, but that doesn't mean that they compromise on flavor. You'll find recipes such delicious dishes as Pineapple Teryiaki Burgers, Sheet Pan Squash Tacos, Chocolate Cherry Cups, and Drop Biscuit Pot Pie.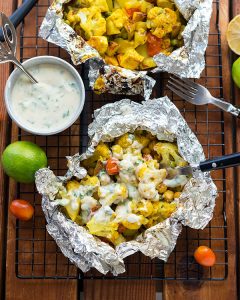 The chapters in Vegan Yack Attack on the Go! Include
Vegan Eating Made Easy
Quick Breakfast, Snacks, and Treats
Prep-Ahead Recipes
Lunch Box Stuffers
Meals in 30 Minutes or Less
Bulk Cooking
Food on the Move
Make Your Own Staples
If you're in need of fast and easy meals, Vegan Yack Attack on the Go! is the book for you!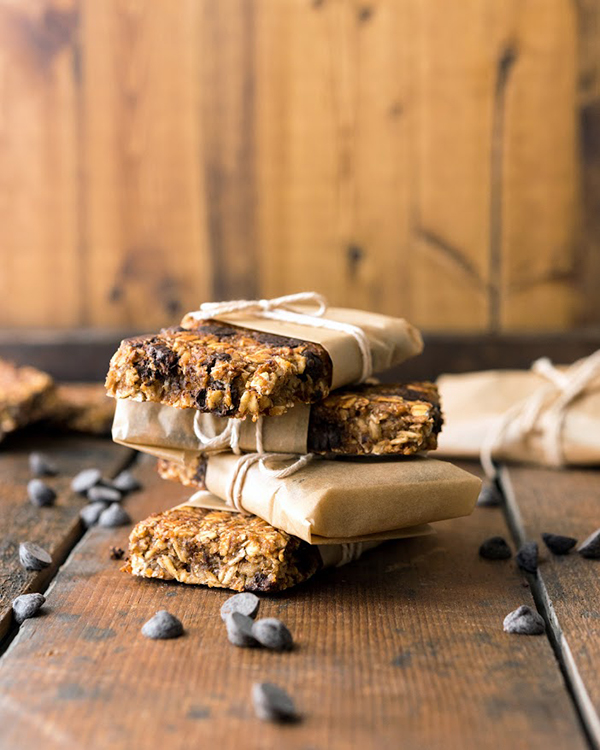 Vanilla Chip Buckwheat Bars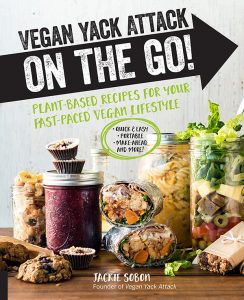 Save Print Author: Jackie Sobon Yield: 12 bars Ingredients 1 cup (180 g) buckwheat groats 2 cups (475 ml) water 2 cups (230 g) gluten-free rolled oats 1 cup (130 g) pitted dates ¼ cup (60 ml) agave nectar 1 teaspoon vanilla extract ½ teaspoon salt 1 cup (160 g) vegan chocolate chips ½ cup (40 g) unsweetened shredded coconut Instructions Preheat the oven to 350ºF (180ºC, or gas mark 4), and line a baking sheet with parchment paper.In a small pot, bring the buckwheat groats and water to a simmer over medium-low heat. Cook the grains for 5 to 7 minutes, uncovered, until tender. Strain off any excess liquid, allow it to cool for 10 minutes, then place the buckwheat in a food processor with the oats, dates, agave nectar, vanilla, and salt. Pulse until the mixture is combined, and the oats and dates are slightly broken down. Fold the chocolate chips and coconut into the bar mixture until evenly mixed, then spread the mixture out into a 9 x 12-inch (23 x 30-cm) rectangle, a ½-inch (1.25-cm) high. Using a pizza cutter or knife, cut twelve 2.5 x 4-inch (6.25 x 10-cm) bars out of the rectangle without separating them. Bake the bars for 30 minutes, then flip them, separating the bars at their perforations. Bake for 15 minutes until they begin to brown around the edges. Cool on a rack for 15 minutes for serving, or for 45 minutes before putting them into a container with a moisture absorbing packet. Notes Tip: Try adding a scoop (size may vary) of your favorite vegan protein powder to this recipe to bump up the protein content!Protein and snack bars are a lifesaver for me when traveling, but some are filled with all kinds of wild ingredients that are hard to recognize. Here, I have for you bars that are made with whole ingredients, travel easily, and are filling when hunger strikes.Vegan Yack Attack On The Go! © 2018 Quarto Publishing Group USA Inc.Text © 2018 Jackie Sobon. First Published in 2018 by Fair Winds Press, an imprint of The Quarto Group, 100 Cummings Center, Suite 265-D, Beverly, MA 01915, USA. 3.5.3226
 
Book review reprinted from Dianne's Vegan Kitchen with permission.
The post Vanilla Chip Buckwheat Bars from Vegan Yack Attack on the Go! appeared first on Chic Vegan.
Read more: chicvegan.com